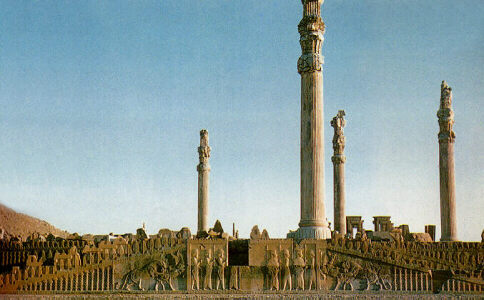 The few remaining columns of Persepolis still rise to the sky giving only a hint of the size of the palace.
This was a site of many art festivals throughout history. The most recent series where the "Shiraz Art Festivals"
that lasted for about a decade until the revolution in 1979.