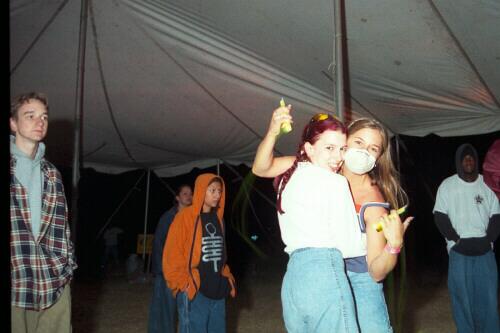 Christy and Katie gave me a hug and a smile... after this shot;) I think even my camera was smiling here!
I'm sure there were plenty more hugs that followed that night but, I had to leave (sniff).
Can't wait for the next desert party. Damn! How can I ever party indoors again?