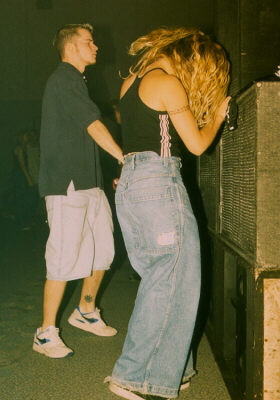 In the carpeted, smaller room, people seemed more inclined to dance.
For some reason (probably the location and the sound), this party didn't feel right to me so I didn't bother taking too many pictures.
Too bad the promoters lost their shirt on this. They could have done it in a garage and people would have had more fun, I think.